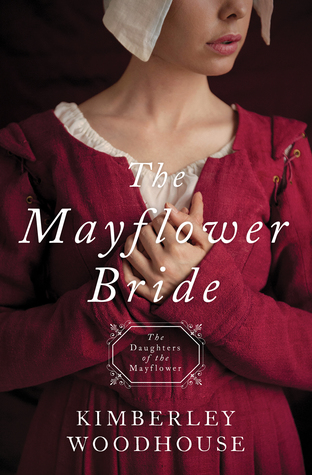 The History and the lessons of traveling across the ocean to start a new settlement. I could only imagine what these first settlers endured and this story gave me a very good idea of just how hard it was. Family, hardship, hard work and Faith! So interesting, I really liked this book..
"I received a complimentary copy of this book from Barbour Publishing and was under no obligation to post a review." My review is voluntary..
ABOUT THE BOOK:
A New Series Begins for Lovers of History, Adventure, Romance, and Ancestry 
A brand new series for fans of all things related to history, romance, adventure, faith, and family trees.
Mary Chapman boards the Speedwell in 1620 as a Separatist seeking a better life in the New World. William Lytton embarks on the Mayflower as a carpenter looking for opportunities to succeed—and he may have found one when a man from the Virginia Company offers William a hefty sum to keep a stealth eye on company interests in the new colony. The season is far too late for good sailing and storms rage, but reaching land is no better as food is scarce and the people are weak. Will Mary survive to face the spring planting and unknown natives? Will William be branded a traitor and expelled?
Join the adventure as the Daughters of the Mayflower series begins with The Mayflower Bride by Kimberley Woodhouse.
More to come in the Daughters of the Mayflower series:
The Pirate Bride by Kathleen Y'Barbo – set 1725 New Orleans (coming April 2018)
The Captured Bride by Michelle Griep – set 1760 during the French and Indian War (coming June 2018)